Interesting places to visit in Gaganbawada
The entire Gaganbavda is picturesque with tranquil landscapes and lush green mountains and forests. Here you can soothe your senses and rejuvenate your spirits by just a walk or a drive through a peaceful road leading to nowhere. Gaganbawada offers you most scenic views of mighty mountain ranges of Western Ghats. Each season the view will be different and magnificent. The misty mountains and lush green hills of Gaganbawada are treating to the eyes. It's serene and calm surroundings are a real delight. Gaganbawada has rich historical and mythological background. It also has a gift of diverse biodiversity. The flora and fauna in the forests around Gaganbawada will mesmerize any nature lover.
Gagangad Fort and Gagangiri Ashram
1 km from Gaganbawada town lay ruins of Gagangad Fort. During british rule it was the headquarters of Gaganbawada tehasil, comprising around 243 square miles now known as Sidhudurg District. There are a small mosque and Bhavani temple in the fort. The guarding walls of the fort can be seen at some places. During his early penance days Shri Gagangiri Maharaj settled in a cave known as Garbhagiri near the fort and perfected his tantrik techniques. Now there is a temple of Gurudatta and ashram of devotees of Shri Gagangiri Maharaj. During Datta jayanti, a large number of devotees visit the place and it is one of the main festivals of Gaganbawada town.
Karul Ghat & Bhuibawada Ghat
These two ghats are one of the most scenic routes which originate from Gaganbawada and connect the Deccan Plateau to coastal region, Konkan, of Maharshtra. Karul Ghat descends towards Vaibbhavwadi and is 19 km in length. The road condition is pretty good. This route further goes upto Talere and meets NH17 (Mumbai-Goa highway). Bhuibawada Ghat is smaller compared to Karul and descends towards Bhuibawada Village. This ghat is of 11 km but road is narrow and not in good condition. Both The ghats have scenic views of valleys and hills. At the start of both the ghats near Gaganbawada there are view points from where one can enjoy the sun set.
Pant Amatya Wada
Erstwhile colonial residence of the Pant Amatya Bavdekar family it houses a mini heritage museum and antiques of the Pant Amatya family. Many films have been shot in this wada with " Pachhadlela " being the most famous. It is open for visitors from 10.30 am to 5.30 pm. Kaajva offers free entry to this Wada.
Palsambe (Ramling) Caves
Palsambe is well known also because of these unique cave temples / structures. These monolithic structures are believed to be built by Pandava's during their exile and so also called Pandavleni. There is a Ganesha statue at the entrance and 12 shivlinga's in the caves. A slow stream of water trickles down the caves and falls on the Shivlinga. This is a excellent spot to visit and is just 5 kms from Kaajva.
Morjai Temple and Plateau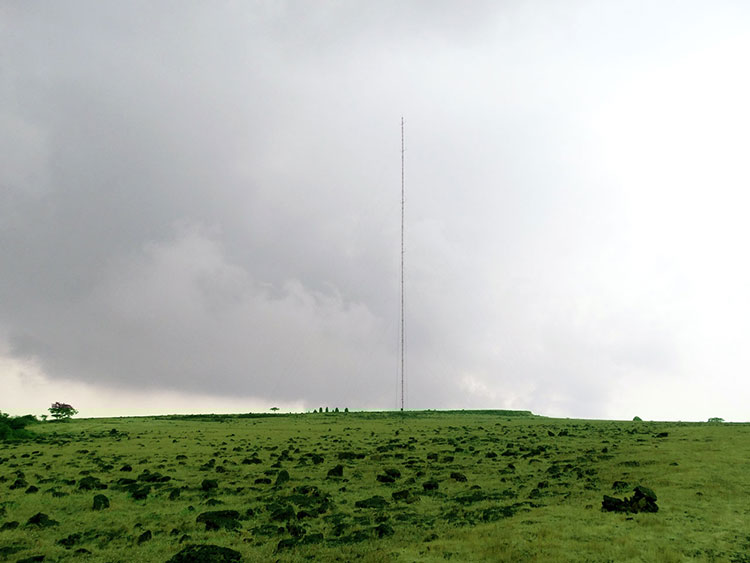 MORJAI PATHAR is a highland plateau. It is a unique plateau which also has cave temple of Morjai devi. It has spectacular bio diversity and is well known for sightings of India Gaur, Sambar, Barking deer snakes etc. It is an excellent place for trekking ad the view from there is simply amazing.
Veseraf Check Dam
Veseref check dam is located around 3 kms from Kaajva and is good place for bird watching.
Napne Waterfall
Napane Waterfalls are just 25 kms from Palsambe and is running almost thruoght the year. The water descends from Nadhavde down towards Napane resulting in a splendid waterfall. This waterfall is surrounded by lovely greens and is a picturesque location.
Savdav Waterfall - Kankavli
Savdav Waterfall is just 55 kms from Palsambe and is running almost thruoght the year.
Vijaydurg Fort
This is an fort on the Vijaydurg coast which was built by Raja Bhoj 2 of the Shilalahar dynasty in the period 1193 – 1205. Chhatrapati Shivaji Maharaj captured this fort from Adil Shah of Bijapur in 1653 and named it Vijaydurg. This lovely fort is only 70 kms from Kaajva.